The Greater Cincinnati Insurance Board is an insurance trade association encouraging integrity and ethical practices within the insurance industry

America's First
The Cincinnati Insurance Board founded April 18, 1838

The Cincinnati Insurance Board is comprised of agents, agencies, companies, and affiliated organizations

The CIB Offers Professional Development




Offering Classroom and Online Courses

Offering Classes at your location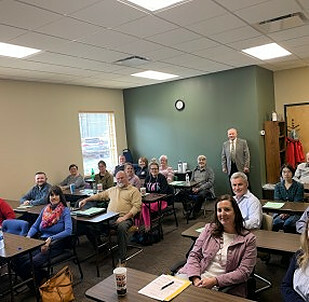 Education
The Cincinnati Insurance Board offers professional development and quality education, both Pre-licensing and Continuing Education courses. We are offer education programs in a classroom setting or online or at your location.
CIB Online CE Classes Pre-Licensing Classes CE Ed Classes Education Calendar
New 2022 Homeowners Insurance Changes - CE Courses
The Insurance Services Office, Inc. (ISO) announced the new 2022 homeowners program in March. The format of the new 2022 homeowners coverage forms has changed and new coverage provisions have been added since the previous, 2011 version. Understand these changes and stay ahead of the competition with CIB/WebCE. They have created three new courses to help you navigate the newest form definitions and coverages.
To find out more about these courses Click here
The Greater Cincinnati Insurance Board
The Greater Cincinnati Insurance Board is an insurance trade association encouraging integrity and ethical practices within the insurance community. We provide professional development, education, products and services for the benefit of the insurance industry and the insurance consumer. Our membership is made up of insurance agents, agencies, companies, and affiliated businesses throughout Ohio, Kentucky and Indiana. Our members are our strength and endurance, giving us over 184 years of continued existence.
Thank You to our Partners!